Three Things to Know About the New 2018 Honda Accord
November 12 2018, Marino's Auto Group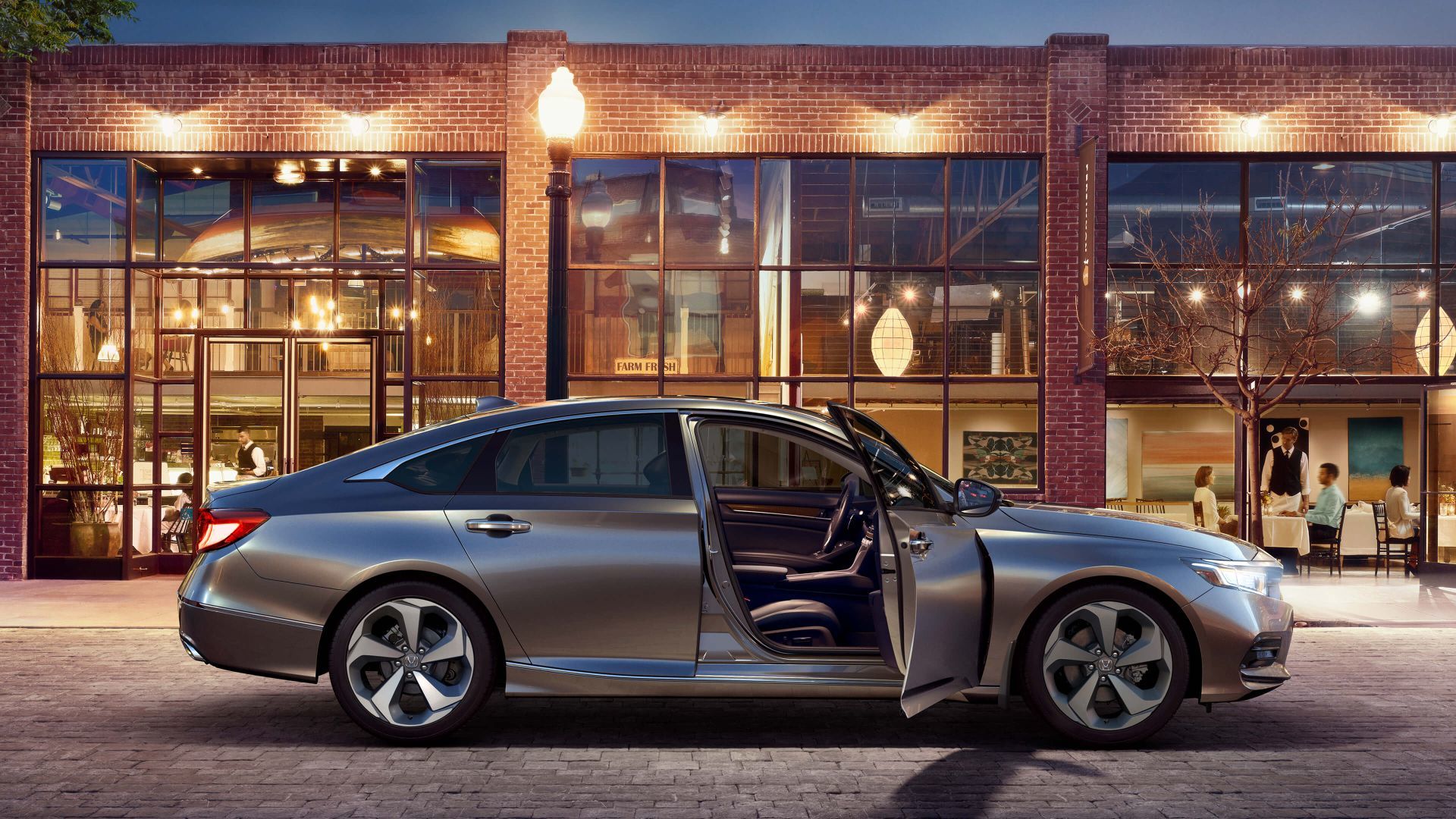 We've been talking about the 2018 Honda Accord for a while, and that's because Honda's midsize sedan has been completely redesigned last year and it continues to impress us every time we take a look at its specs or take it out for a drive.
Redesigned last year, this 10th generation of Honda's popular mid-size sedan is more spacious than the model it replaces in addition to being more efficient and more powerful.
Already very popular with consumers looking for a spacious and refined sedan, the 2018 Honda Accord could very well finish first in sales this year. Here are three things to know about the new 2018 Honda Accord.
It Offers Two Very Powerful Turbocharged Engines
The 2018 Honda Accord is powered by a standard 1.5-litre turbo four-cylinder engine that delivers impressive 192 horsepower with 192 pound-feet of torque. This engine can be paired with a high-performance, continuously variable automatic transmission, but you can also choose a six-speed manual gearbox.
The other option is an even more powerful 2.0-litre four-cylinder turbo engine that develops 252 horsepower and an impressive 273 lb-ft of torque at only 1,500 rpm. We don't often see this level of power in a mid-size sedan.
The 2018 Honda Accord Is Quite Fuel-Efficient
The 2018 Honda Accord is able to stand out on many levels, but the efficiency of its turbo engines is certainly at the top of the list. After all, the entry-level turbocharged four-cylinder engine offers nearly 200 horsepower, but it also surprises its owner with an average fuel consumption rating of just 7.9 litres per 100 kilometres in the city, and 6.3 litres per 100 kilometres on the highway with the continuously variable gearbox.
Even if you opt for the more powerful 2.0-litre engine, fuel consumption remains very interesting with an average of 8.2 litres per 100 kilometres in the city and only 6.8 litres per 100 kilometres on the highway, for an average of 7.6 litres per 100 kilometres.
Pretty impressive when you consider that this engine develops more than 250 horsepower.
There's a Lot of Equipment in the 2018 Honda Accord
The 2018 Honda Accord is ultimately very well equipped with keyless entry and push-button start. But what impresses most is without a doubt the standard Honda Sensing safety system. The latter offers a range of active safety equipment such as intelligent cruise control, automatic braking, lane departure warning, lane departure prevention and much more. Honda Sensing is ultimately your guardian angel and serves to prevent accidents if you are ever distracted.
For more information, contact us today!